Book Review: Harris, Bob. (2022). Gambling in Britain in the Long Eighteenth Century. Cambridge University Press. 316 pp. ISBN: 9781009067348
Abstract
Book Review: Harris, Bob. (2022). Gambling in Britain in the Long Eighteenth Century. Cambridge University Press. 316 pp. ISBN: 9781009067348
References
Chazkel, A. (2011). Laws of chance: Brazil's clandestine lottery and the making of urban public life. Duke University Press.
Fabian, A. (1999). Card sharps and bucket shops: Gambling in nineteenth-century America. Cornell University Press.
Harris, L. (2016). Sex workers, psychics, and numbers runners: Black women in New York City's underground economy. University of Illinois Press.
Kavanagh T. M. (2005). Dice, cards, wheels: A different history of French culture. University of Pennsylvania Press.
Reith, G. (1999). The age of chance: Gambling in Western culture. Routledge.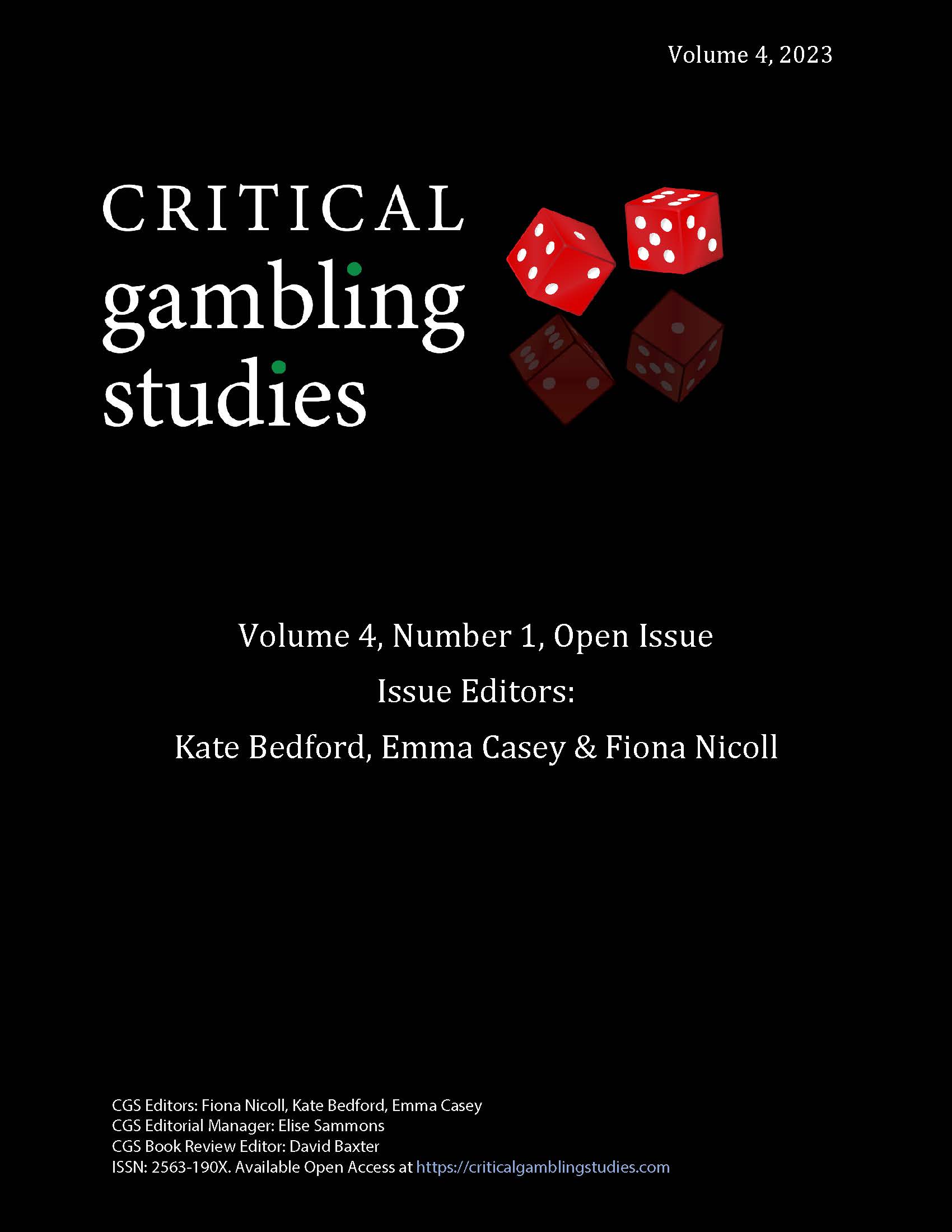 Downloads
How to Cite
Ajibade, F. (2023). Book Review: Harris, Bob. (2022). Gambling in Britain in the Long Eighteenth Century. Cambridge University Press. 316 pp. ISBN: 9781009067348. Critical Gambling Studies, 4(1), 90–92. https://doi.org/10.29173/cgs149
License
Copyright (c) 2023 Folarin Ajibade
This work is licensed under a Creative Commons Attribution-NonCommercial-NoDerivatives 4.0 International License.
Authors retain copyright of their work, with first publication rights granted to Critical Gambling Studies.