Daring to Play Oneself
Gambling, Psychoanalysis and Practical Self-determination
Keywords:
practical self-determination, personal identity, psychoanalysis, daring, critical methodology, interdisciplinarity
Abstract
The critical intention of this article does not focus on a comprehensive socio-cultural evaluation of gambling. Rather, its perspective is guided towards ways of picturing gambling and the subject of the gambler in different theoretical contexts. It is argued that one might expand philosophical conceptions of practical self-determination by taking an interdisciplinary look at gambling. However, such an attempt runs into the danger of painting an overly simplistic picture of self-control as self-continence, which can be found in theoretical approaches pathologizing the gambler. In order to avoid such an outcome, an interdisciplinary analogy combining psychoanalytical and philosophical thought is presented. This analogy brings together the perspectives of the analysand and the gambler. By confronting these scenarios of human agency, it is shown that practical self-determination depends on instances of daring that can be related to certain gambling practices, too. The interdisciplinary view on gambling highlights its potentials for self-exploration, without neglecting the fact that an appropriate realization of such a self-exploration requires experiential and interpersonal conditions that often collide with the harsh reality of gambling practices.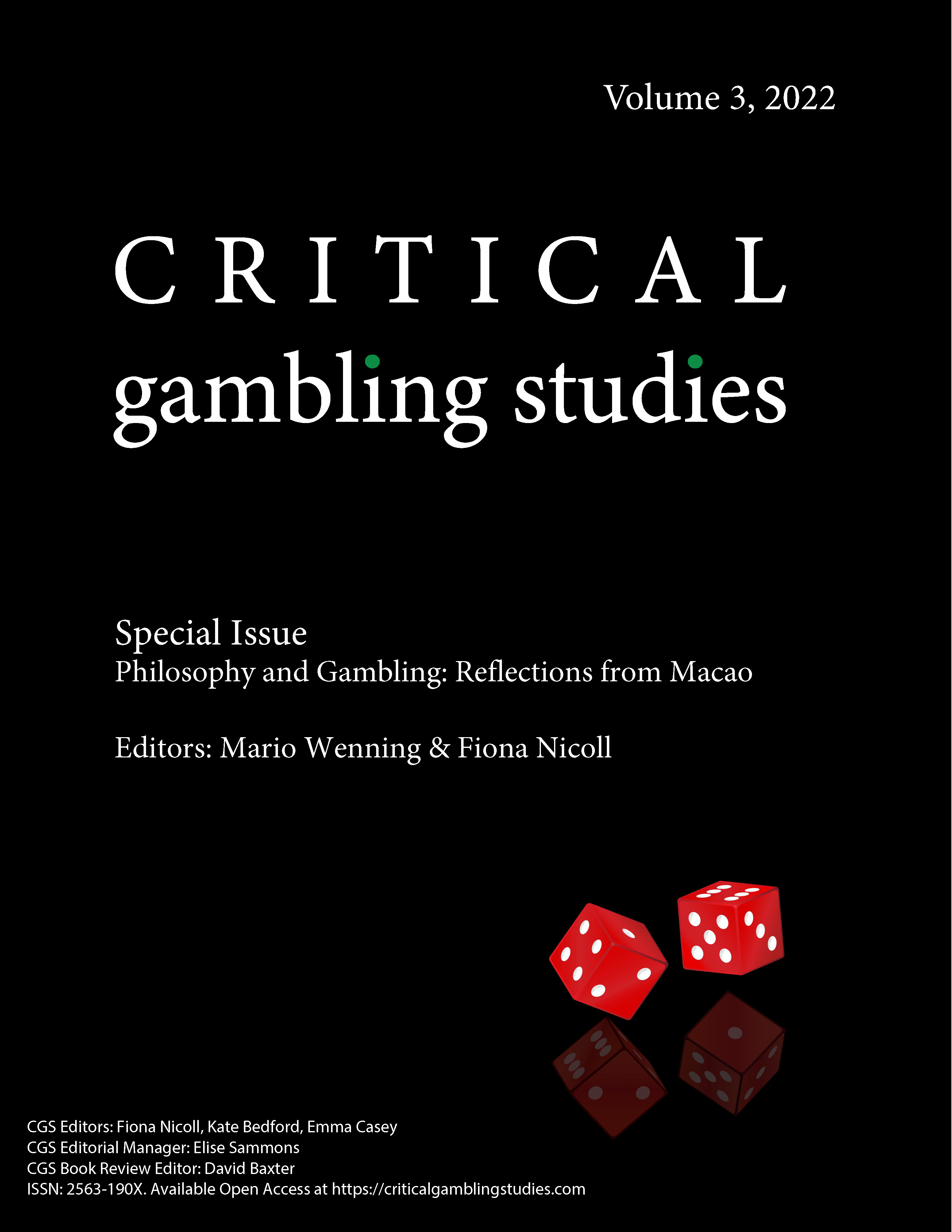 Downloads
How to Cite
Popp, J.-F. (2022). Daring to Play Oneself: Gambling, Psychoanalysis and Practical Self-determination. Critical Gambling Studies, 3(2), 135–144. https://doi.org/10.29173/cgs36
Section
Original Research Articles
License
Copyright (c) 2022 Judith-Frederike Popp
This work is licensed under a Creative Commons Attribution-NonCommercial-NoDerivatives 4.0 International License.
Authors retain copyright of their work, with first publication rights granted to Critical Gambling Studies.