Where Isn't the Action?
Keywords:
Action, gambling, character, risk-taking, Goffman
Abstract
Erving Goffman's seminal essay on gambling and risk-taking, 'Where the Action Is' was published over 50 years ago. This paper reconsiders the concept of action, and the related concept of 'character', for contemporary socio-cultural and economic conditions, where gambling opportunities abound. The paper also addresses the availability of action in other contemporary social domains and scenes. Action opportunities in late modernity have implications for the way character is conceived: thus, a late modern characterology is posited to address the changing social structural, cultural, and economic circumstances through which opportunities for action are distributed in variable ways.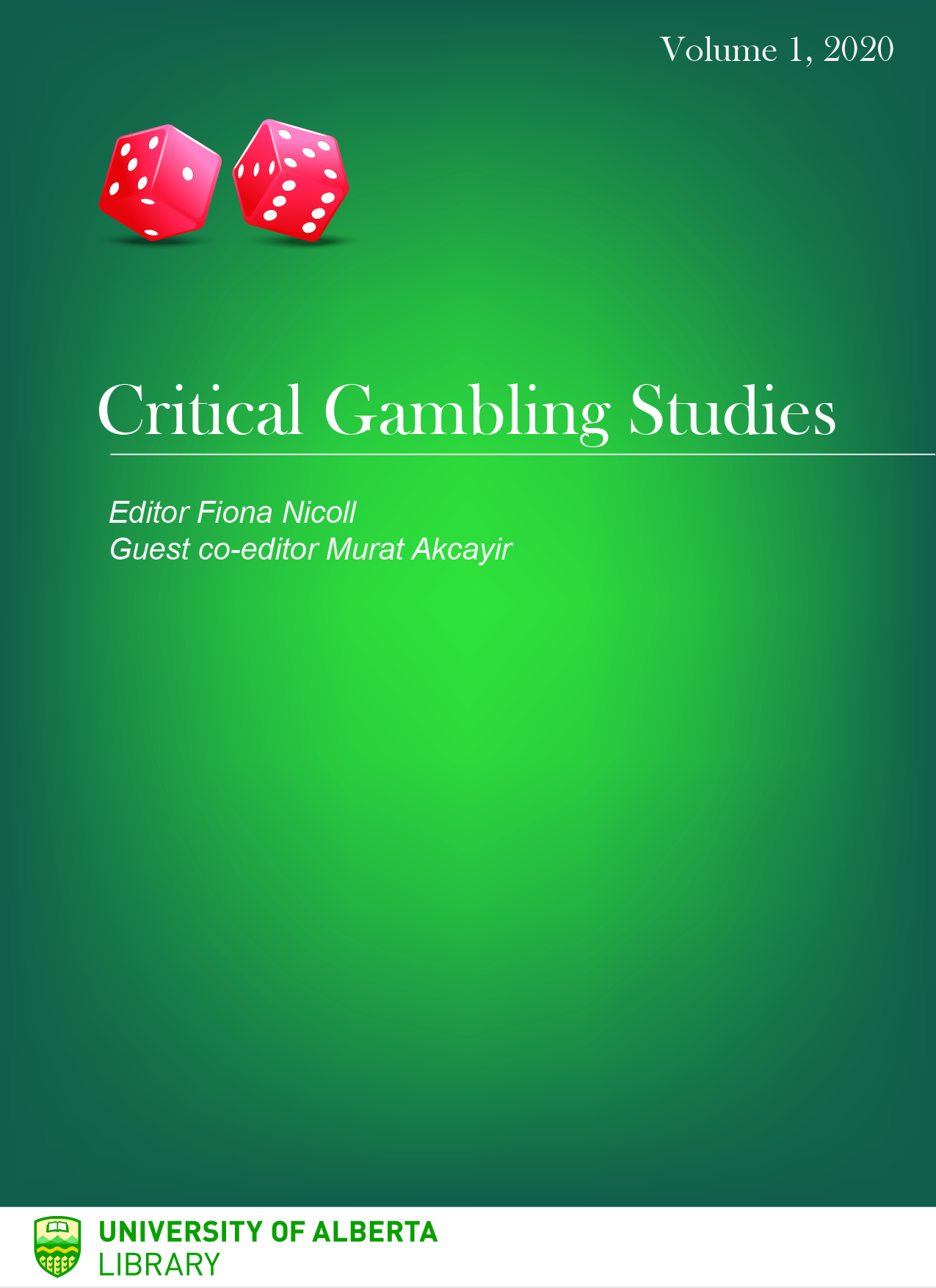 Downloads
How to Cite
Cosgrave, J. (2020). Where Isn't the Action?. Critical Gambling Studies, 1(1), 1–11. https://doi.org/10.29173/cgs38
Section
Original Research Articles
License
This work is licensed under an Attribution-NonCommercial-NoDerivatives 4.0 International License
Authors retain copyright of their work, with first publication rights granted to Critical Gambling Studies.