Parliamentary Debates on Gambling Policies as Political Action
An Interpretive Political Analysis
Keywords:
politics, gambling policy, qualitative research, discourse
Abstract
The aims of this paper are twofold: first, to demonstrate the importance and relevance of interpretive political analysis to gambling research and second, to analyze from the aforementioned perspective why politicians in Finland talk about gambling harm and gambling revenue the way they do. The speeches of the representatives in the Parliament of Finland during debates on gambling policy are analysed as political action. The analysis has three levels. The first focuses on the themes of the speeches. The results show that there are four distinct thematic dimensions in the speeches: gambling harm, revenue, regulatory system, and regulation. The second level of analysis establishes the contexts where certain themes typically occur. Typically, revenue is discussed in the context of the economic aspect of gambling while gambling harm is discussed in the context of the justification of the regulatory system. The third level of analysis explains why the themes occur in the contexts they do. The representatives´ acceptance of the self-evidence of the regulatory system forecloses any possibility of getting support for major changes to the system. This explains why the official policy aims of reducing and preventing gambling harm have not been realized. It is concluded that the approach introduced can help to understand the political aspects of gambling.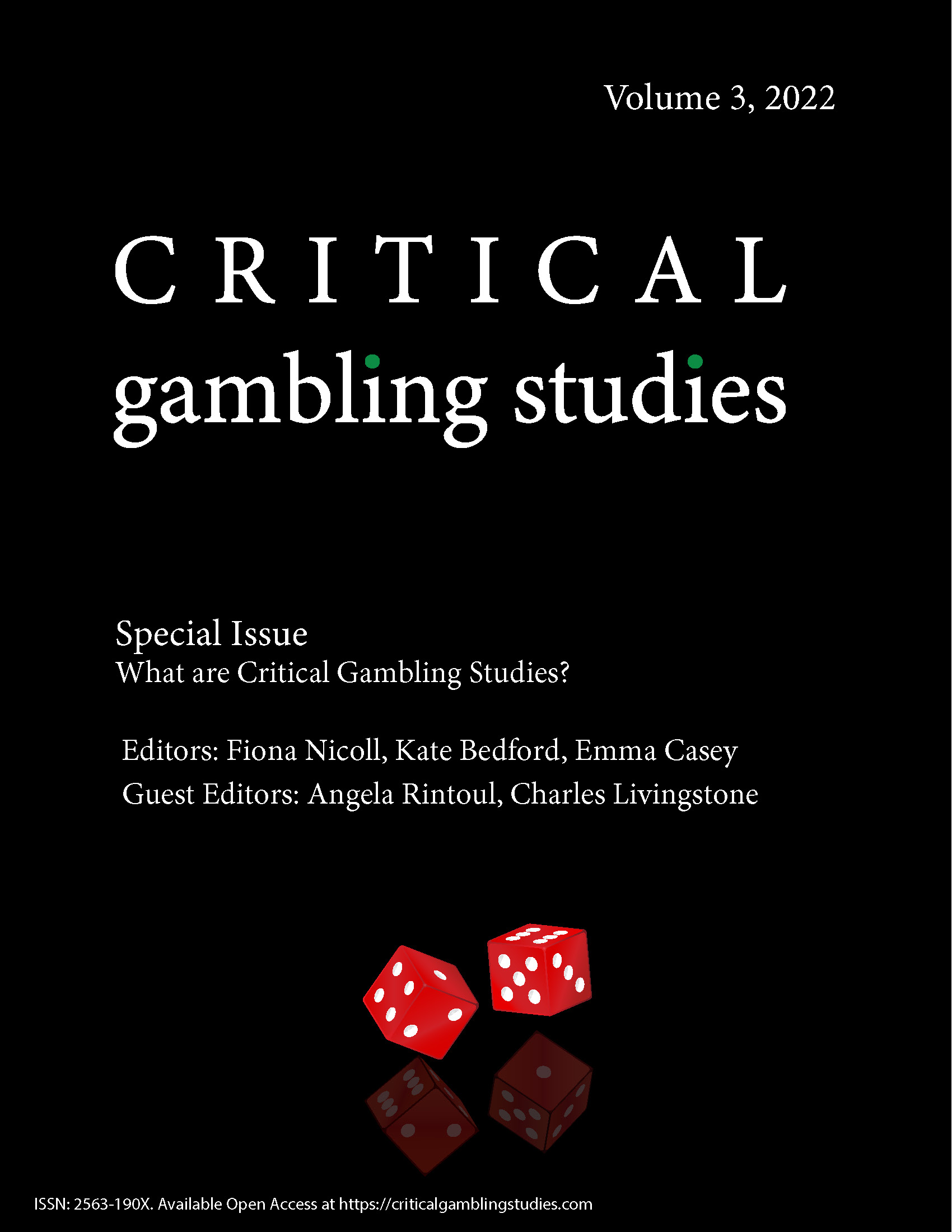 Downloads
How to Cite
Selin, J. (2022). Parliamentary Debates on Gambling Policies as Political Action: An Interpretive Political Analysis. Critical Gambling Studies, 3(1), 24–34. https://doi.org/10.29173/cgs85
Section
Original Research Articles
License
Copyright (c) 2022 Jani Selin
This work is licensed under a Creative Commons Attribution-NonCommercial-NoDerivatives 4.0 International License.
Authors retain copyright of their work, with first publication rights granted to Critical Gambling Studies.