The Musings of 'Evil Bastards': Perspectives from Social Casino Game Professionals
Keywords:
gambling, game design, social casino games, free-to-play, stigma
Abstract
Technology has blurred the lines between gambling and gaming. While the convergence can be witnessed on many different levels, social casino games on social networking sites and mobile apps illustrate just one example. Much of what we currently know about social casino games focuses on player behaviour, with little understanding about this genre from the perspective of social game professionals. This paper aims to fill the gap in our understanding of social casino games through interviews with the professionals who design them.
In-depth interviews were conducted with 14 professionals from the social casino games industry. Interviews were analyzed using thematic analysis. Findings illustrate tensions that exist between the two fields of gambling and gaming; however, both are trying to separate themselves from the stigmatized 'dirty secret' that is gambling. Further, as a result of social casino games residing, for the most part, in an unregulated 'grey area,' findings illustrate the ethical struggle felt by social casino game professionals. This convergence has significant consequences, not only for players, but for game developers, designers, and researchers, and highlights the importance of game designer education.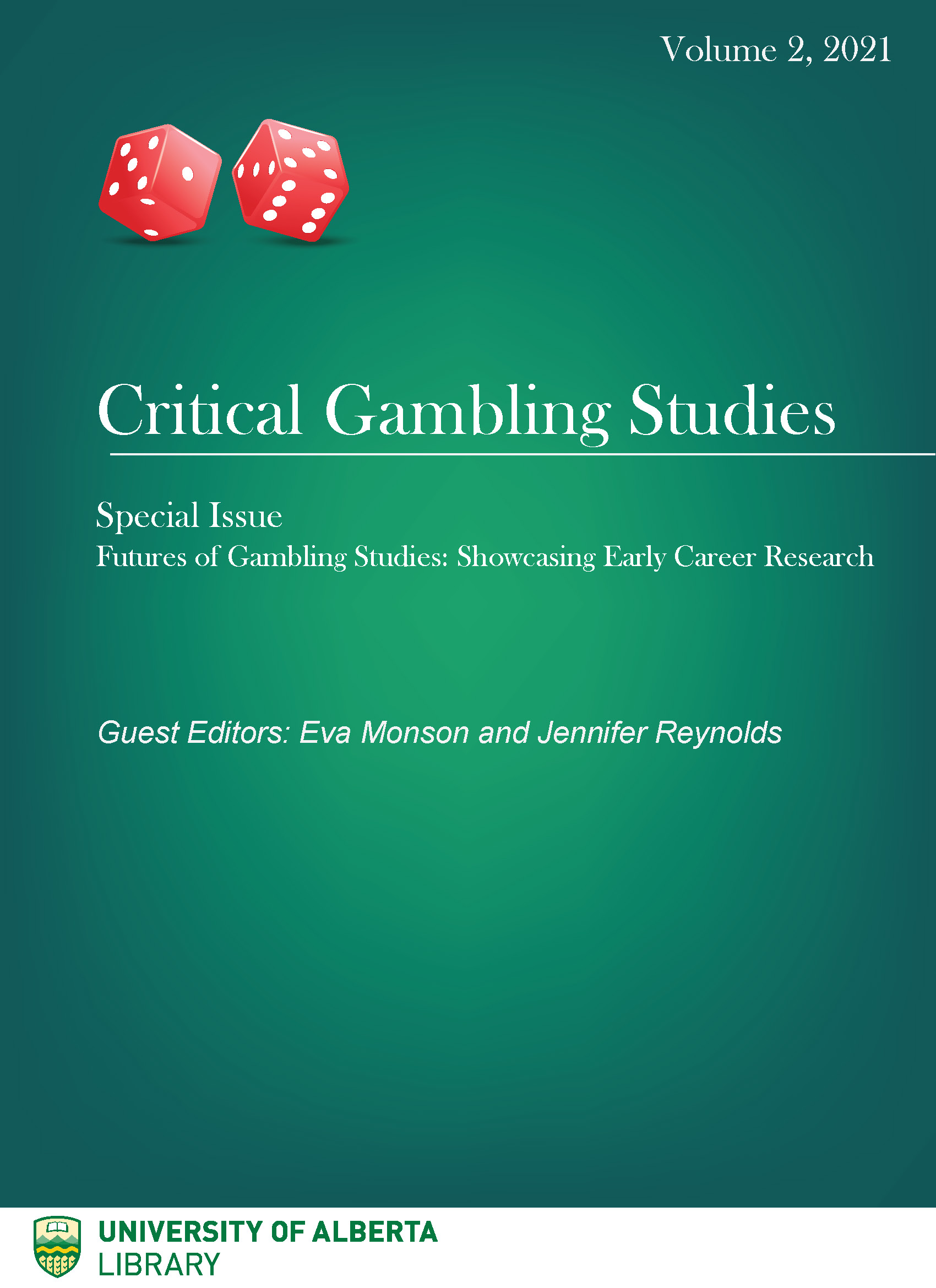 Downloads
How to Cite
Reynolds, J. (2021). The Musings of 'Evil Bastards': Perspectives from Social Casino Game Professionals. Critical Gambling Studies, 2(1), 13–20. https://doi.org/10.29173/cgs35
Section
Original Research Articles
License
Copyright (c) 2021 Jennifer Reynolds
This work is licensed under a Creative Commons Attribution-NonCommercial-NoDerivatives 4.0 International License.
Authors retain copyright of their work, with first publication rights granted to Critical Gambling Studies.