Responsible Gambling: A Scoping Review
Keywords:
gambling, public health, scoping review, responsible gambling
Abstract
Gambling markets have drastically expanded over the past 35 years. Pacing this expansion has been the articulation of a governance framework that largely places responsibility for regulating gambling-related harms upon individuals. This framework, often defined with reference to the concept of responsible gambling (RG), has faced significant criticism, emphasizing public health and consumer protection issues. To study both the articulation and critique of the concept of responsible gambling, we conducted a 'scoping review' of the literature (Arksey & O'Malley 2005). Literature was identified through searches on academic databases using a combination of search terms. Articles were independently reviewed by two researchers. Findings indicate 142 publications with a primary focus on responsible gambling, with a high volume of publications coming from the disciplinary backgrounds of the first authors representing the fields of psychology, business, and psychiatric medicine. Further, publication key themes address topics such as responsible gambling tools and interventions, corporate social responsibility and accountability, responsible gambling concepts and descriptions, and to a lesser extent, critiques of responsible gambling. The scoping review of the literature related to responsible gambling suggests the need to foster research conditions to invite more critical and interdisciplinary scholarship in an effort to improve public health and consumer protection.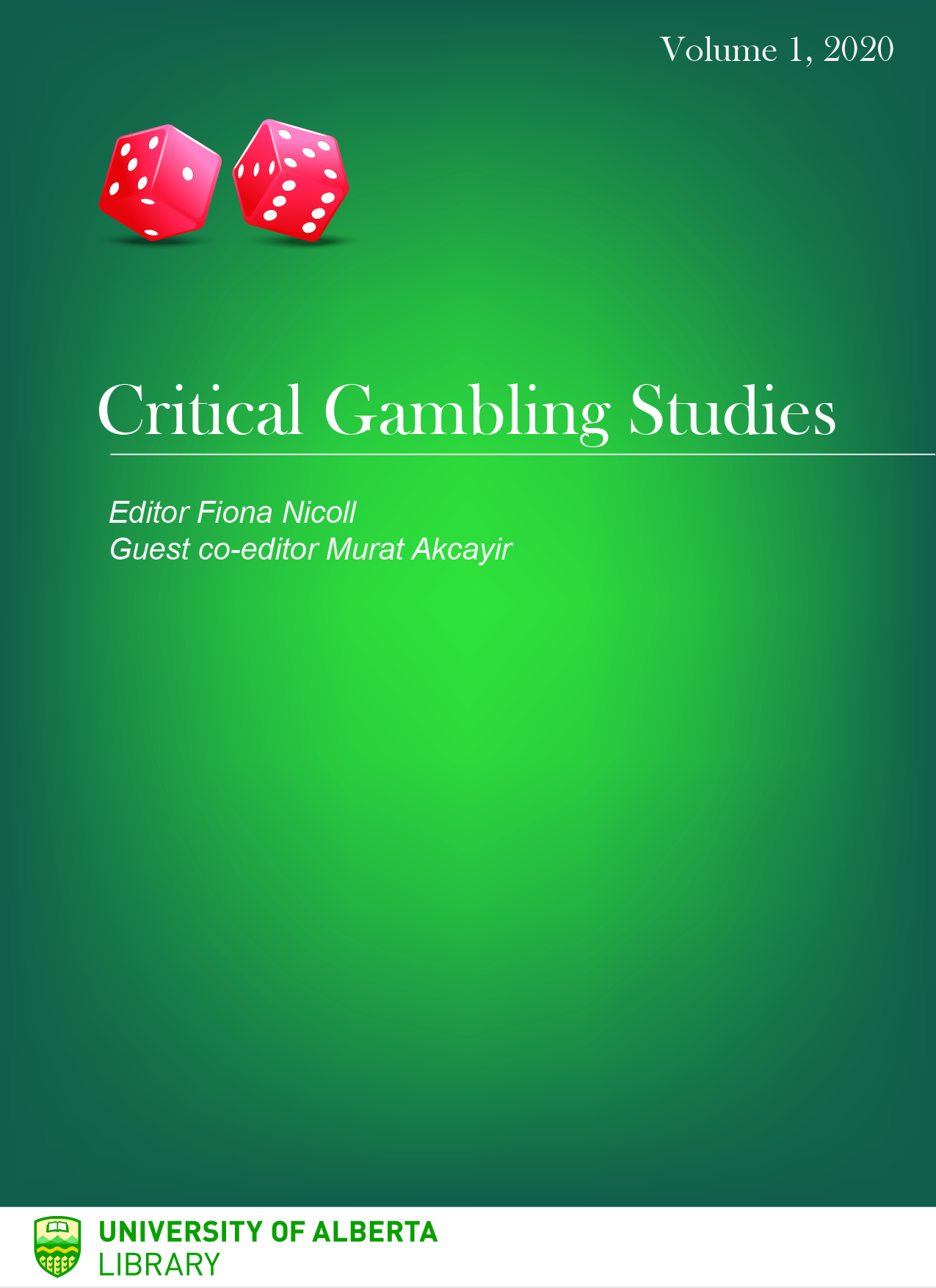 Downloads
How to Cite
Reynolds, J., Kairouz, S., Ilacqua, S., & French, M. (2020). Responsible Gambling: A Scoping Review. Critical Gambling Studies, 1(1), 23–39. https://doi.org/10.29173/cgs42
Section
Original Research Articles
License
Authors retain copyright of their work, with first publication rights granted to Critical Gambling Studies.