Gambling with the Windigo: Theorizing Indigenous Casinos and Gambling in Canada
Keywords:
Indigenous casinos, gambling, windigo, consumption
Abstract
The legacy of colonialism in Canada manifests through land dispossession, structural violence and assimilative policies. Casinos are an anomaly emerging in Canada, becoming major economic engines, generating capital for housing, education, health, and language and cultural rejuvenation programs. On the other hand, the literature on Indigenous casinos raises crucial questions about compromised sovereignty, addiction, and neocolonial economic and political entrapment. This article theorises Indigenous casinos as a modern expression of the windigo. In Algonquian oral history, the windigo is a mythic giant cannibal. The underlying meaning of the windigo is the consumption of Indigenous peoples leading to illness and death. One can become a windigo and consume others, and one must always be cautious of this possibility. I propose casinos and Indigenous-provincial gambling revenue agreements are modern-day windigook (plural form of windigo).  This framework provides an urgently needed new theorisation of casinos, grounded in Indigenous epistemology and ontology.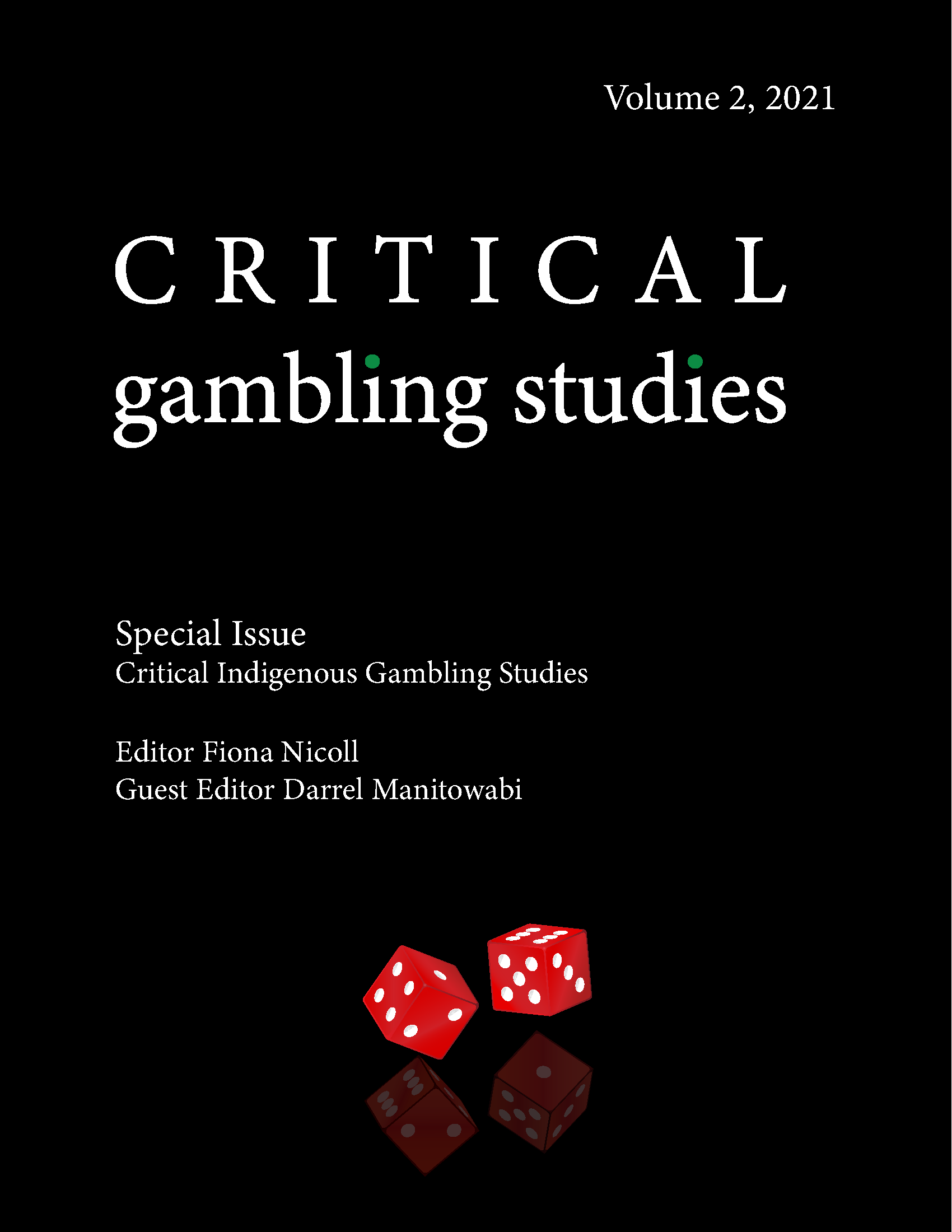 Downloads
How to Cite
Manitowabi, D. (2021). Gambling with the Windigo: Theorizing Indigenous Casinos and Gambling in Canada. Critical Gambling Studies, 2(2), 113–122. https://doi.org/10.29173/cgs82
Section
Original Research Articles
License
Copyright (c) 2021 Darrel Manitowabi
This work is licensed under a Creative Commons Attribution-NonCommercial-NoDerivatives 4.0 International License.
Authors retain copyright of their work, with first publication rights granted to Critical Gambling Studies.