"This is not about gambling, it's about our lives"
An Interview with Sheila Wahsquonaikezhik
Keywords:
Indigenous gambling, Health and Wellness, Research
Abstract
In this interview, Darrel Manitowabi speaks to Sheila Wahsquonaikezhik, Director of Indige-Spheres to Empowerment, a non-profit organization addressing Indigenous health and wellness. This interview explores Sheila Wahsquonaikezhik's Indigenous gambling experience including work in an Indigenous casino in Ontario, gambling harm reduction outreach in northwestern Ontario First Nations, and gambling research collaborations. An outcome of this interview is a revelation that the practice of Indigenous gambling is connected to the wider context of colonialism and Indigenous gambling research requires greater inclusion of Indigenous peoples.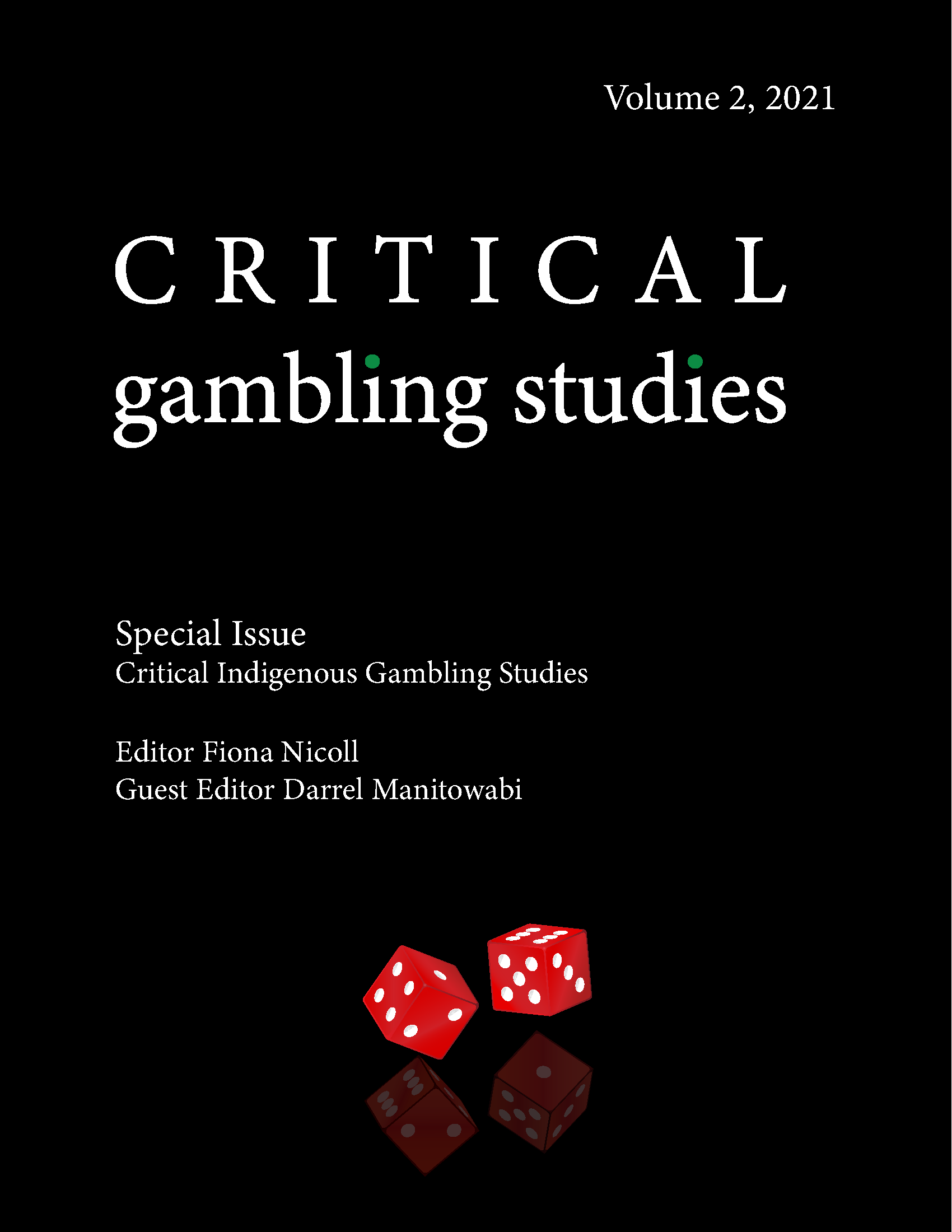 Downloads
How to Cite
Manitowabi, D., & Wahsquonaikezhik, S. (2021). "This is not about gambling, it's about our lives": An Interview with Sheila Wahsquonaikezhik. Critical Gambling Studies, 2(2), 159–165. https://doi.org/10.29173/cgs84
License
Copyright (c) 2021 Darrel Manitowabi, Sheila Wahsquonaikezhik
This work is licensed under a Creative Commons Attribution-NonCommercial-NoDerivatives 4.0 International License.
Authors retain copyright of their work, with first publication rights granted to Critical Gambling Studies.